| | |
| --- | --- |
| PLEASE CLICK TO DONATE TO THE BCHVH TRAIL FUND! ALL PROCEEDS WILL GO TO TRAIL PROJECTS IN THE MOUNT ROGERS NATIONAL RECREATION AREA. TOGETHER WE CAN MAKE A DIFFERENCE!! THANK YOU!! | |
The Back Country Horsemen of the Virginia Highlands have established the BCHVH Trail Fund to help pay for trail projects in the Mount Rogers National Recreational Area. With increasing budget cuts, the Forest Service needs help from organizations who can provide funding for trail projects. The BCHVH is a 501-C3 non-profit organization.
Please send your donation to
BCHVH Trail Fund
251 Big Brush Creek Road
Fries, VA 24330
Phase one of the 2021 BCHVH Trail Rehab Project is complete, check out a couple of examples of what we have been doing with your funds! Here are an eroded creek bank and a giant mud hole that we fixed!! A total of 6 miles of trail were improved during Phase One! The goal is to improve a total of 14 miles of trail before the end of 2021!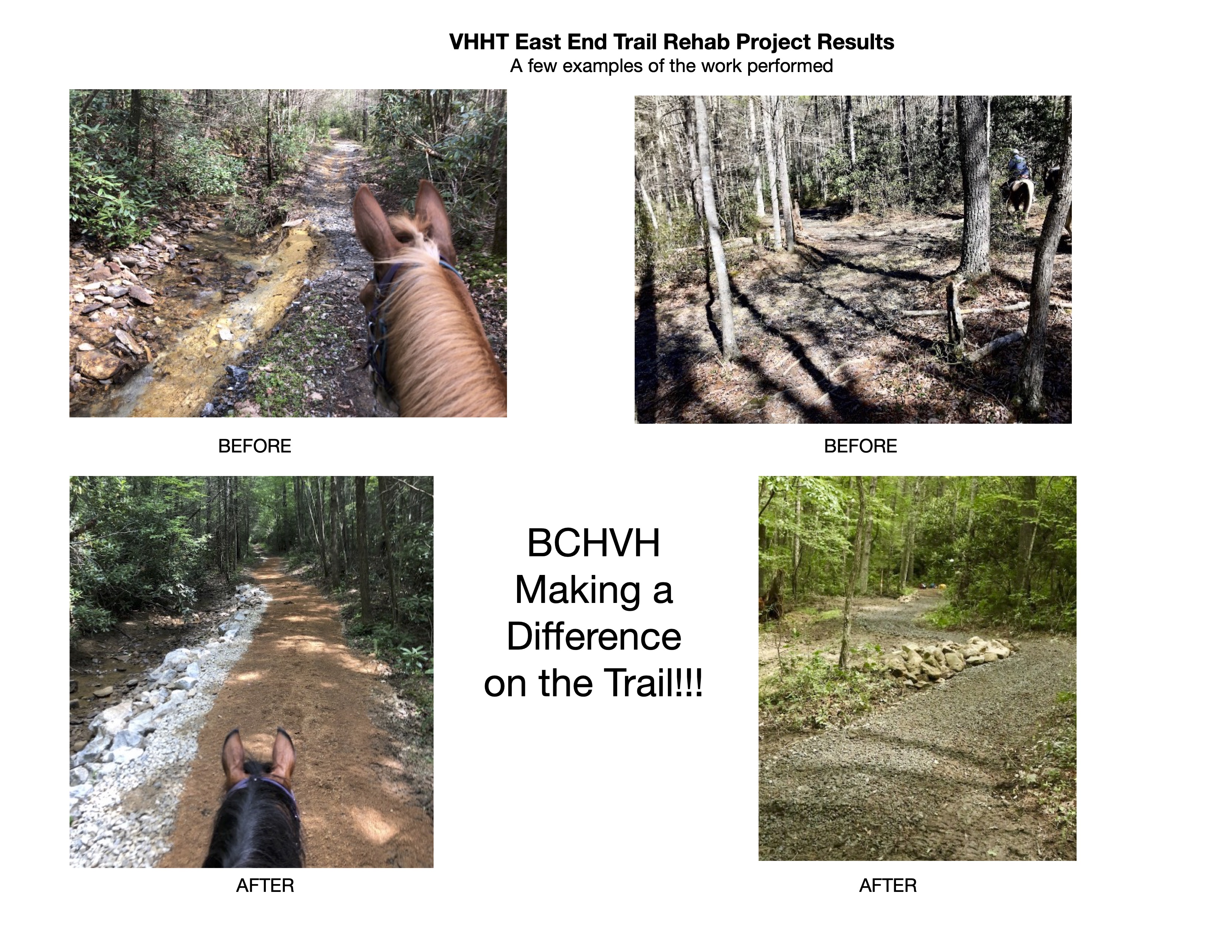 TOGETHER WE CAN MAKE A DIFFERENCE!!!